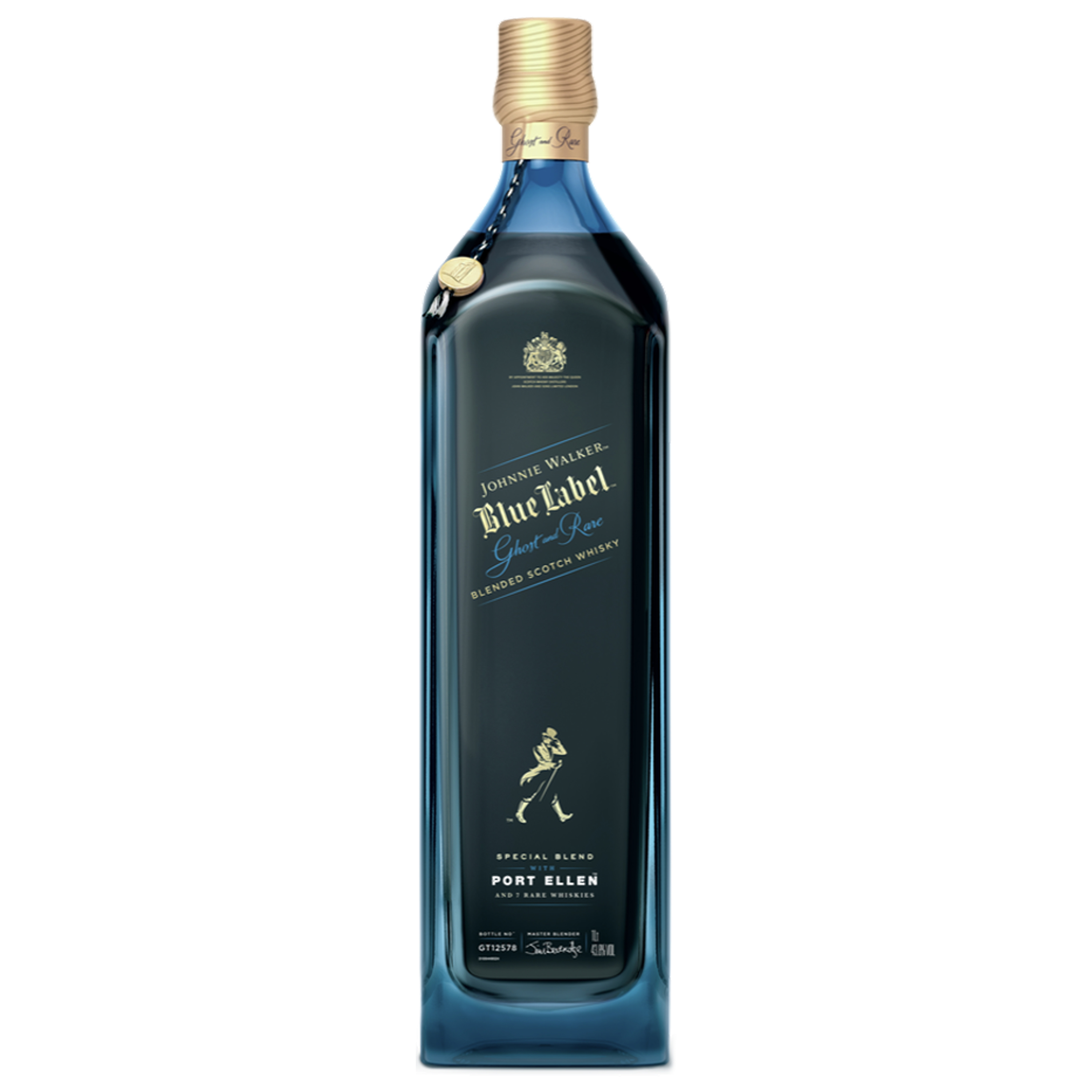 Johnnie Walker Blue Label Ghost and Rare Port Ellen Special Edition Blended Scotch Whisky
A blend of exclusive ghost whiskies, Johnnie Walker Blue Label Ghost and Rare Port Ellen offers layers of creamy vanilla with waxy citrus, rich malt, and tropical fruit notes.
This product is available in CT, DC, FL, NJ, NY. Limited edition release only while supplies last.
The Bar is not a licensed liquor retailer. All alcohol orders are sold and shipped by licensed retailers on the ReserveBar.com network. ReserveBar.com is operated by ReserveBar, an independent company. The Bar is not involved with the sale or delivery of alcohol products.
One 750 mL bottle of Johnnie Walker Blue Label Ghost and Rare Port Ellen Blended Scotch Whisky|Limited edition release featuring "ghost" whiskies from the closed Port Ellen, Caledonian and Carsebridge distilleries|Includes rare single malts from Mortlach, Dailuaine, Cragganmore, Blair Athol and Oban|Luxurious, last-of-it's-kind blend|Layers of vanilla sweetness and fruit notes with a unique maritime smokiness|2019 San Francisco World Spirits Competition Gold Medal Winner
Nose: Take in the wonderfully mellow, rounded nose – replete with dry smokiness mixed with the sweetness of raisins.

Taste: Velvety combination of vanilla, honey and rose petals – before broadening out to include a zesty orange flavor with notes of hazelnut, sherry and dark chocolate.

Finish: Signing off with a rich and luxuriously long finish, which showcases our Johnnie Walker trademark smokiness in the most sophisticated way.


Serving Suggestion
Johnnie Walker Blue Label Ghost and Rare can be enjoyed neat or with a dash of water.
You give, we give back.
Buying a gift for someone you know provides support for worthy causes. We pledge to contribute to charity for each purchase you make with The Bar.
5% of purchase price to be donated. Restrictions apply