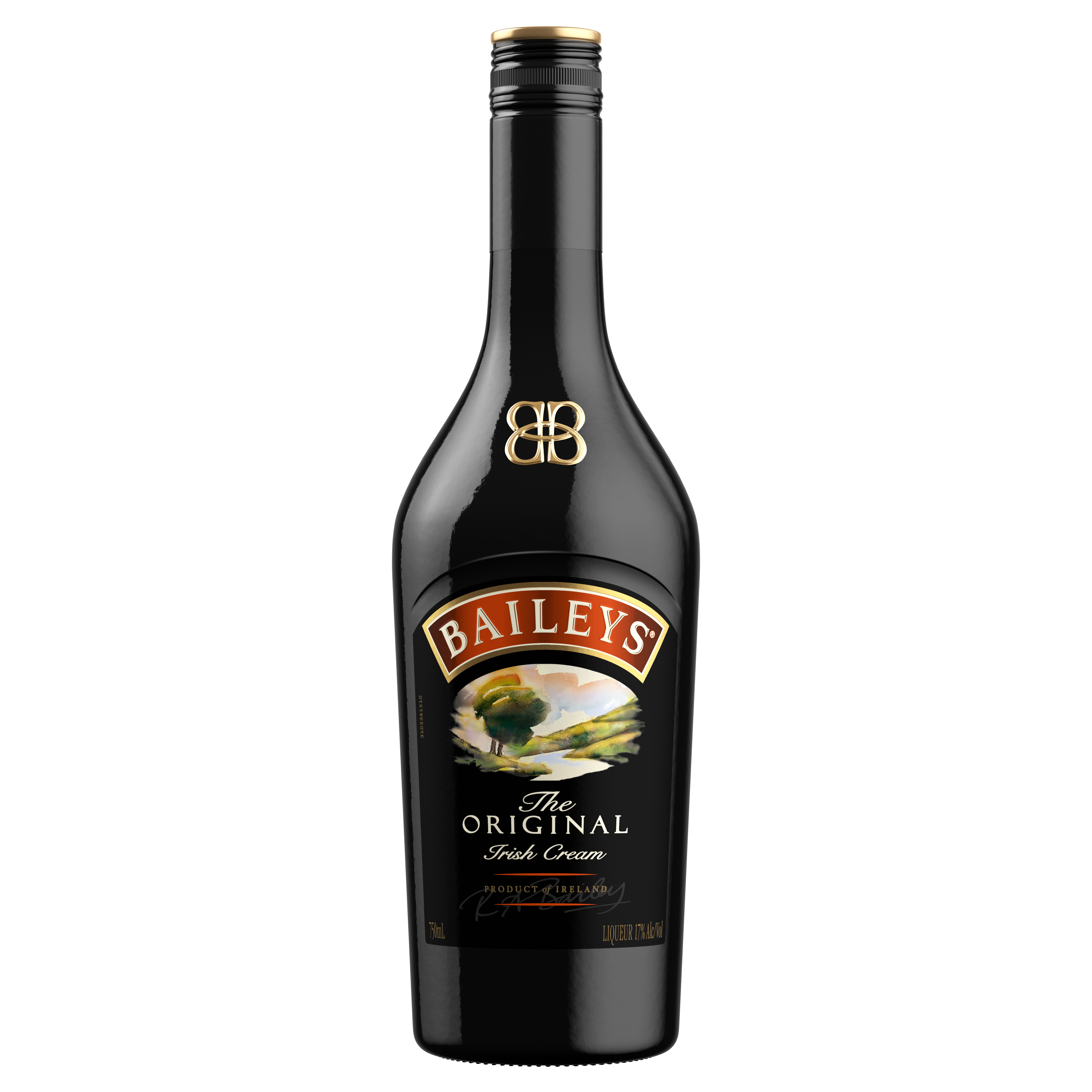 Baileys Original Irish Cream Liqueur
Baileys Original Irish Cream Liqueur blends the flavors of classic, premium Irish dairy cream, vanilla and the indulgence of truly decadent chocolate.
This product is available in CT, DC, FL, IL, NJ, NY.
The Bar is not a licensed liquor retailer. All alcohol orders are sold and shipped by licensed retailers on the ReserveBar.com network. ReserveBar.com is operated by ReserveBar, an independent company. The Bar is not involved with the sale or delivery of alcohol products.
One 750 mL bottle of Baileys Original Irish Cream Liqueur|Combines the flavors of vanilla, chocolate and Irish cream to create a decadent taste|Ranked as the world's number one selling liqueur and cream liqueur brand|34 proof|A perfect addition to coffee, hot chocolate, or any dessert|Brings the spirit of Ireland to any celebration
Nose: Complex chocolate aroma with hints of exotic vanilla and the soft aroma of Irish whiskey.

Taste: Luxurious, velvety smooth.

Finish: Silky, smooth mouthfeel and warming sensation coming from the Irish whiskey, fine spirits, fresh Irish dairy cream, chocolate and vanilla flavors.


Serving Suggestion
Simply pour over ice cream for an indulgent dessert.
You give, we give back.
Buying a gift for someone you know provides support for worthy causes. We pledge to contribute to charity for each purchase you make with The Bar.
5% of purchase price to be donated. Restrictions apply