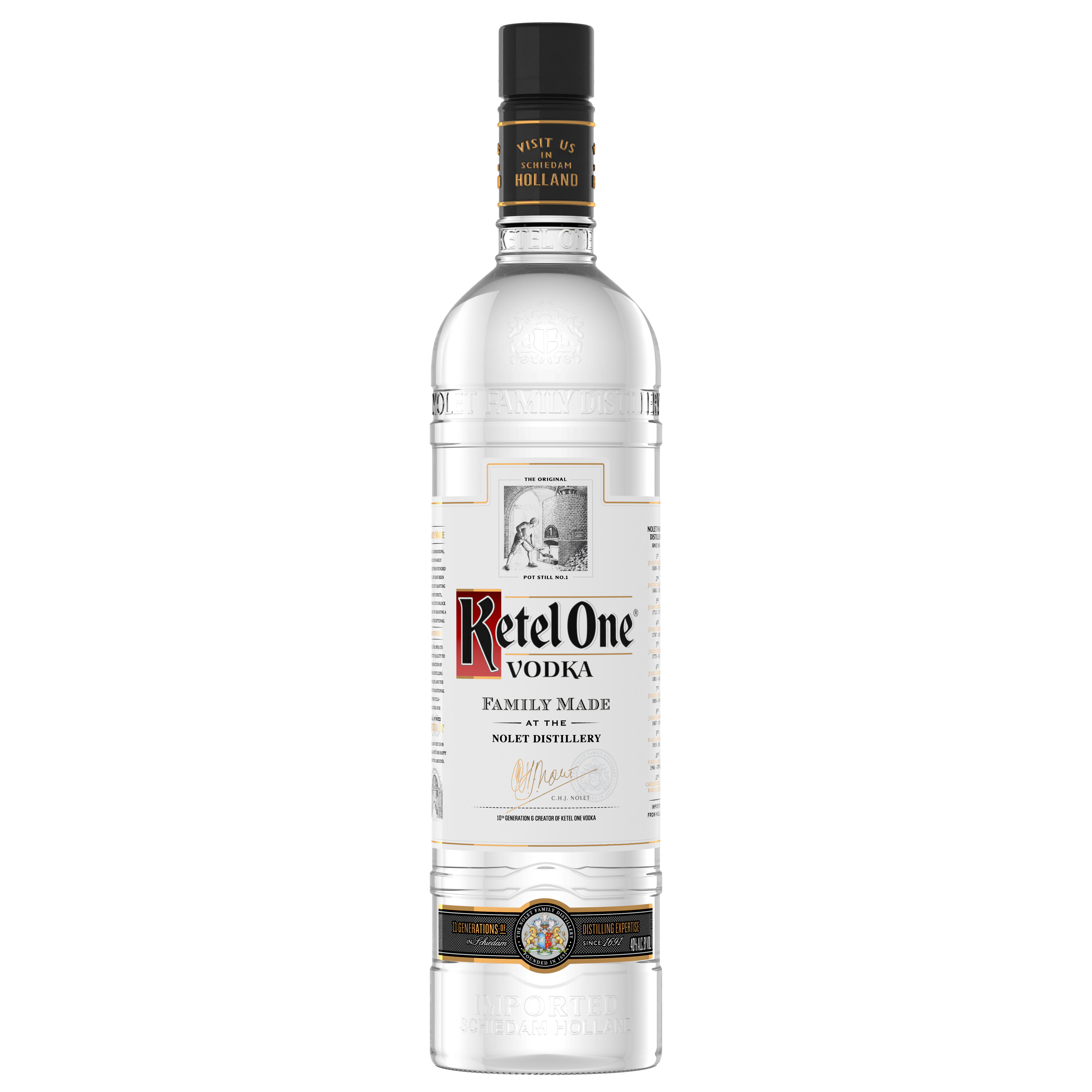 Ketel One Vodka
Crafted using 100% non-GMO European wheat for smoothness and neutrality, Ketel One Vodka offers a crisp, unique flavor and strong finish.
This product is available in CT, DC, FL, IL, NJ, NY.
The Bar is not a licensed liquor retailer. All alcohol orders are sold and shipped by licensed retailers on the ReserveBar.com network. ReserveBar.com is operated by ReserveBar, an independent company. The Bar is not involved with the sale or delivery of alcohol products.
One 750 mL bottle of Ketel One Family Made Vodka|Distilled in traditional copper pot stills|Exceptionally smooth|80 proof|Family made|Meticulously crafted using exclusively 100% non-GMO grain
Nose: Savor the crisp, lively tingle.

Taste: Let the signature silky softness coat your tongue.

Finish: A long finish with subtle flavors reminds you of its quality.


Serving Suggestion
Simply mix with club soda, a cucumber ribbon and garnish with a sprig of mint for a refreshing tasting Soda with Cucumber Mint cocktail.
You give, we give back.
Buying a gift for someone you know provides support for worthy causes. We pledge to contribute to charity for each purchase you make with The Bar.
5% of purchase price to be donated. Restrictions apply