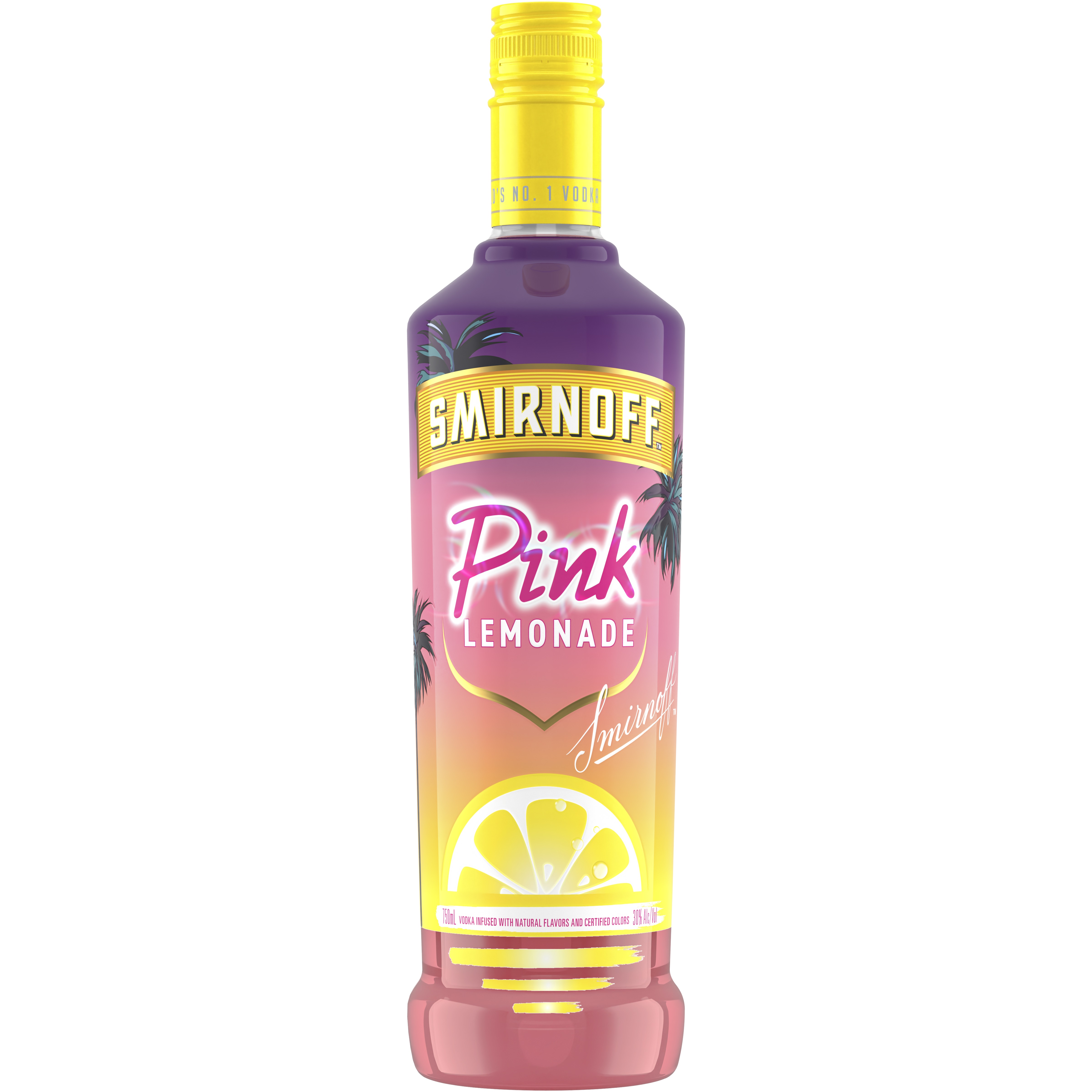 Smirnoff Pink Lemonade
Infused with bright notes of pink berries and the classic flavor and certified colors of lemonade, Smirnoff Pink Lemonade tastes as refreshing as a tropical breeze.
This product is available in CT, DC, FL, IL, NJ.
The Bar is not a licensed liquor retailer. All alcohol orders are sold and shipped by licensed retailers on the ReserveBar.com network. ReserveBar.com is operated by ReserveBar, an independent company. The Bar is not involved with the sale or delivery of alcohol products.
One 750 mL bottle of Smirnoff Pink Lemonade|Infused with lightly sweet notes of berries and the classic flavor of lemonade|Pleasantly sweet and tart flavor|60 proof and triple distilled|Perfect as a chilled shot or in a mixed drink|From the Makers of the World's No. 1 Vodka
A delicious balance of lemon, strawberry and raspberry flavors


Serving Suggestion
Simply take a chilled shot or enjoy it with club soda over ice.
You give, we give back.
Buying a gift for someone you know provides support for worthy causes. We pledge to contribute to charity for each purchase you make with The Bar.
5% of purchase price to be donated. Restrictions apply