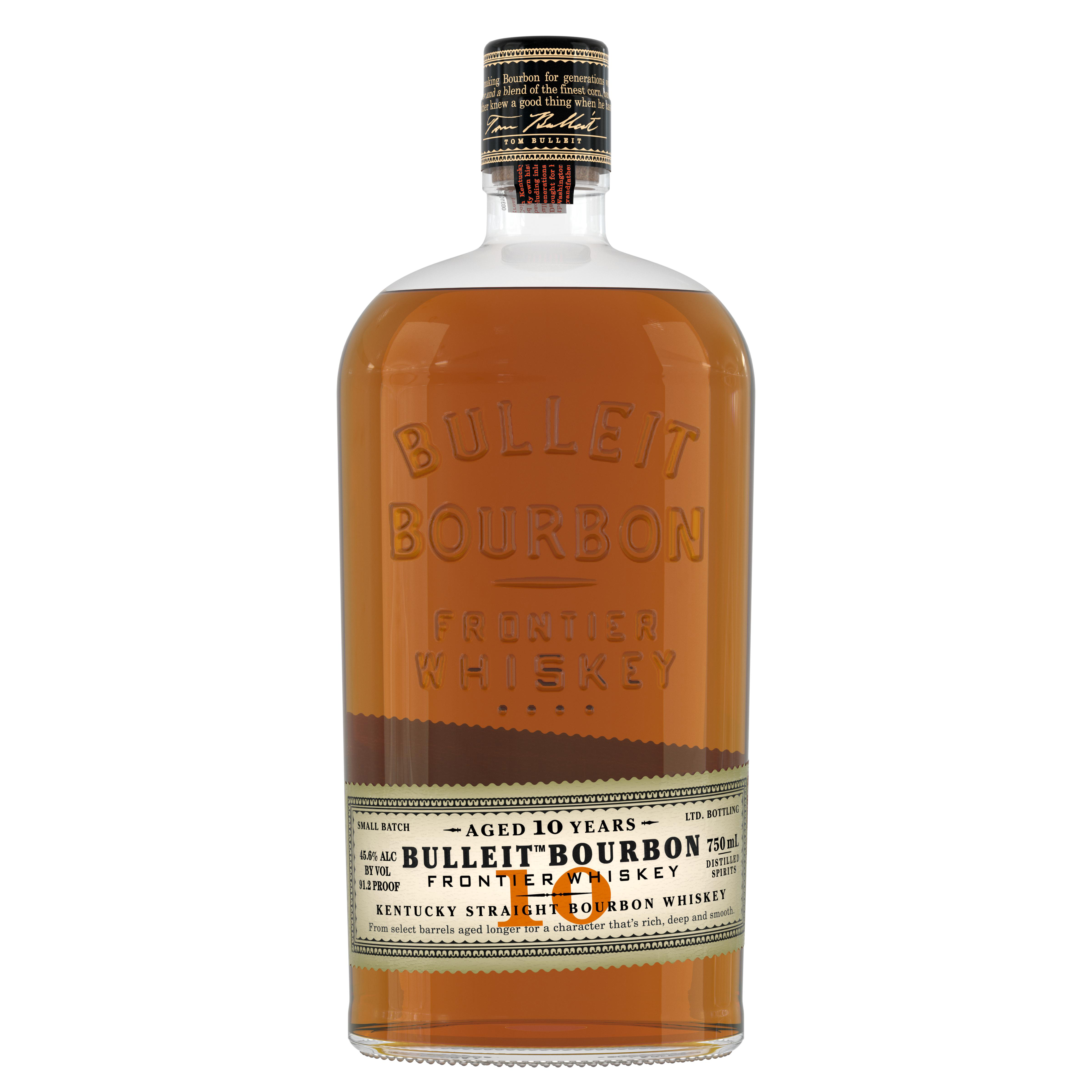 Bulleit Bourbon 10 Year Old Whiskey
A delicious harmony of toffee-sweetness and deep, fruity notes, this golden amber whisky incorporates waves of smoky barbecue heat, ending in a delightfully drying finish.
This product is available in CT, DC, FL, IL, NJ.
The Bar is not a licensed liquor retailer. All alcohol orders are sold and shipped by licensed retailers on the ReserveBar.com network. ReserveBar.com is operated by ReserveBar, an independent company. The Bar is not involved with the sale or delivery of alcohol products.
Includes one 750 mL bottle of 10 Year Old Bourbon Whiskey|Hints of vanilla and dried fruit with a smoky finish|Aged for 10 years in charred oak barrels|Perfect as a gift or for any celebration|Distilled and aged in the Bulleit family tradition|2021 San Francisco World Spirits Competition Double Gold Medal Winner
Nose: Classic aromas of rich, toasty oak with hints of light vanilla and sweet, dried fruit

Taste: Off-dry with spice, caramel and notes of dried fruit

Finish: Smooth and mellow with flavor nuances carrying through to the end


Serving Suggestion
Simply combine our bourbon whiskey with cloves, lemon juice, brown sugar and hot water for a comforting Hot Toddy
You give, we give back.
Buying a gift for someone you know provides support for worthy causes. We pledge to contribute to charity for each purchase you make with The Bar.
5% of purchase price to be donated. Restrictions apply