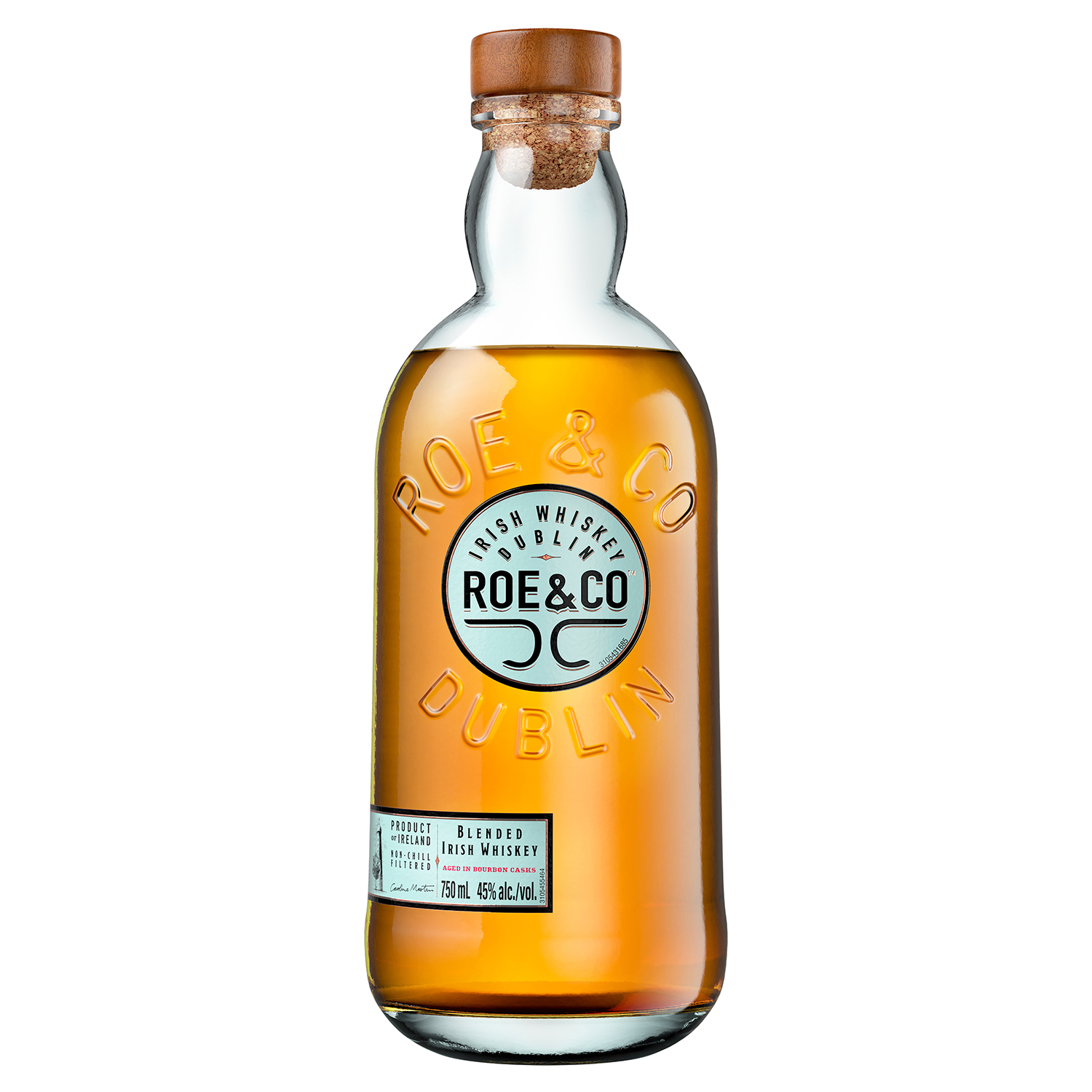 Roe & Co Blended Irish Whiskey
Roe & Co is a contemporary, easy-drinking, premium blended Irish whiskey that offers a sophisticated yet sweet flavor with notes of spiced pear and woody vanilla.
This product is available in CT, DC, FL, NJ.
The Bar is not a licensed liquor retailer. All alcohol orders are sold and shipped by licensed retailers on the ReserveBar.com network. ReserveBar.com is operated by ReserveBar, an independent company. The Bar is not involved with the sale or delivery of alcohol products.
One 750 mL bottle of Blended Irish Whiskey|Light blend with spiced pear and woody vanilla notes|Contemporary premium blended Irish whiskey|Slowly matured in first-fill Bourbon casks|Non-chilled filtered and bottled at 90 proof|2018 International Spirits Challenge Gold Medal Winner
Nose: Creamy, delightfully fragrant.

Taste: Notes of soft spice and mellow spun sugar along with warm hints of spiced pears and woody vanilla.

Finish: Lingering and gentle, ending with a light creaminess.


Serving Suggestion
Mix with soda water and apple juice, then pour into an ice-filled highball glass for a refreshing tasting Roe & Roots cocktail.
You give, we give back.
Buying a gift for someone you know provides support for worthy causes. We pledge to contribute to charity for each purchase you make with The Bar.
5% of purchase price to be donated. Restrictions apply