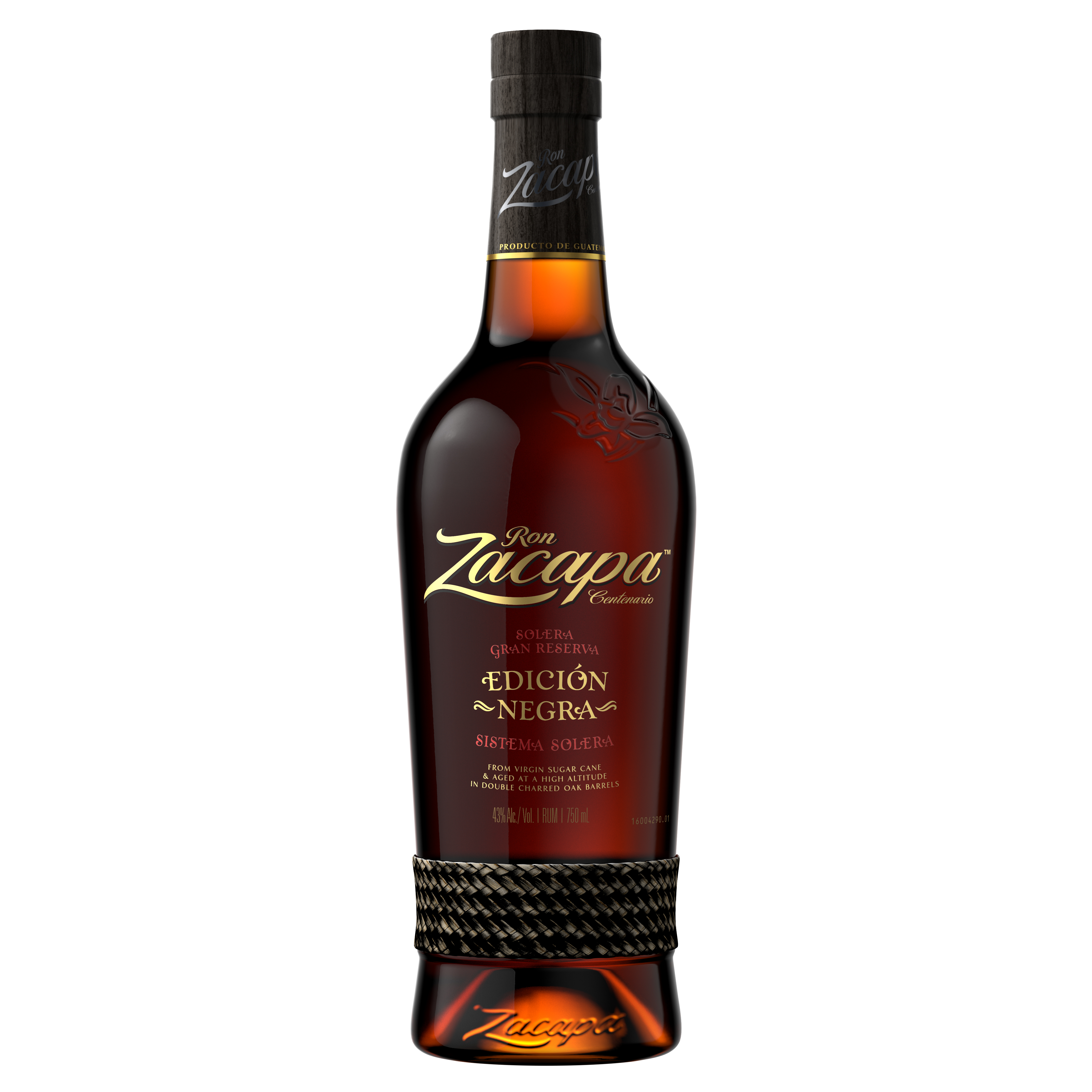 Ron Zacapa Edición Negra Rum
Generous and full-bodied, Ron Zacapa XO Rum offers exciting intricacies of dark cherry, chocolate, dried fruits, and sweet oak spice tempered by aging in ex-cognac oak barrels.
This product is available in CT, DC, FL, NJ, NY.
The Bar is not a licensed liquor retailer. All alcohol orders are sold and shipped by licensed retailers on the ReserveBar.com network. ReserveBar.com is operated by ReserveBar, an independent company. The Bar is not involved with the sale or delivery of alcohol products.
One 750 mL bottle of Ron Zacapa Edición Negra Rum|Wonderfully complex, flavorsome explosion of smoky tasting notes combined with hints of chocolate and dried fruits|Aged in re-charred oak casks for a more intense and daring flavor|Distilled from virgin sugar cane honey, not molasses|Aged using an adapted Sistema Solera process|Masterfully crafted in Guatemala
Taste: intense flavours of wood, spice, smoke and fruit


Serving Suggestion
The supreme character of Ron Zacapa Edición Negra Rum should be appreciated neat or over ice.
You give, we give back.
Buying a gift for someone you know provides support for worthy causes. We pledge to contribute to charity for each purchase you make with The Bar.
5% of purchase price to be donated. Restrictions apply