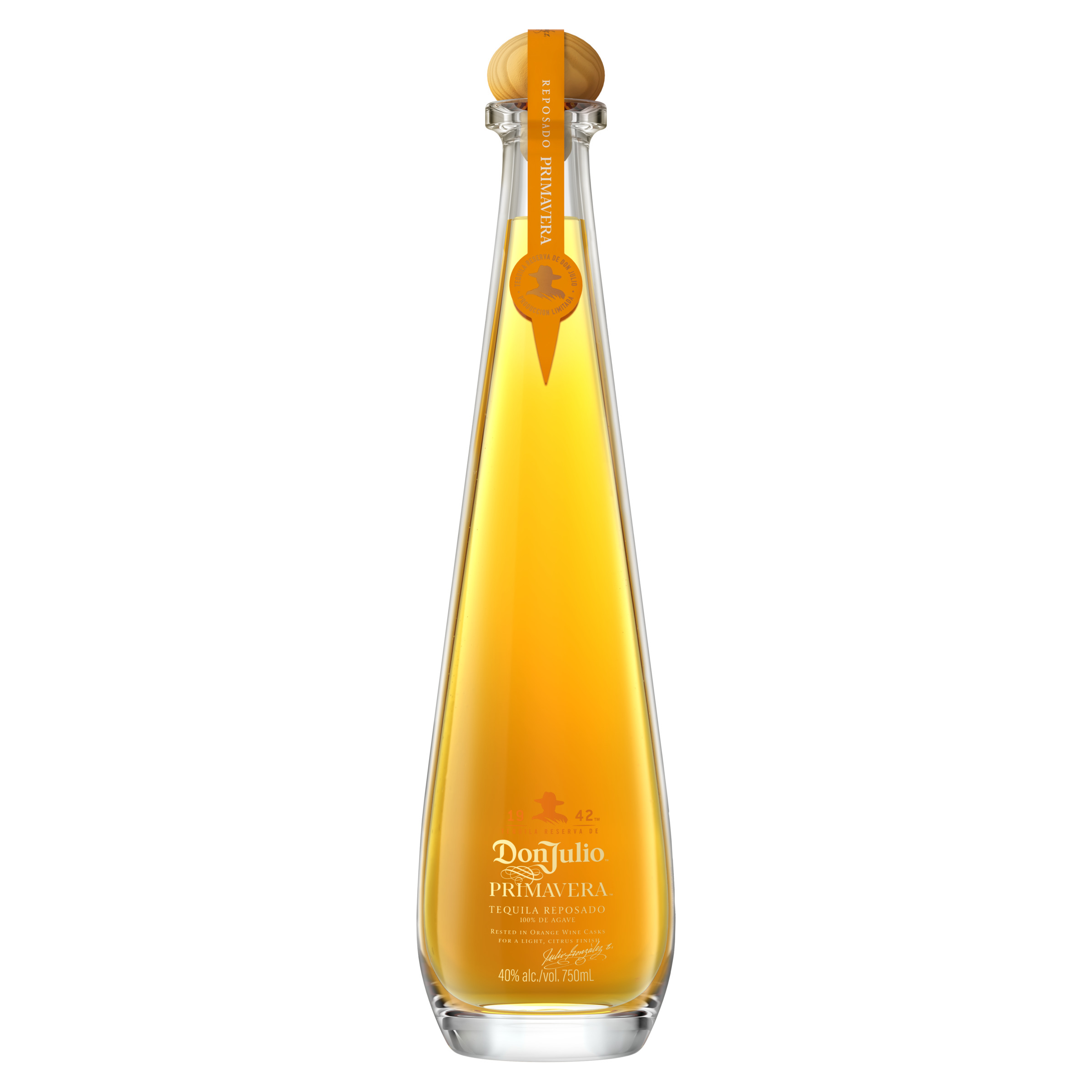 Don Julio Primavera Tequila
Don Julio Primavera Tequila features notes of honeyed agave and a hint of spice that culminate in a light citrus finish.
This product is available in CT, DC, FL, IL, NJ, NY.
The Bar is not a licensed liquor retailer. All alcohol orders are sold and shipped by licensed retailers on the ReserveBar.com network. ReserveBar.com is operated by ReserveBar, an independent company. The Bar is not involved with the sale or delivery of alcohol products.
One 750 mL bottle of Don Julio Primavera Tequila|Finished in casks that previously held oranges|Complex tequila with notes of honeyed agave, spice and a citrus finish|Deliciously smooth and easy to enjoy with your favorite bubbles|80 Proof|Perfect for any outdoor daytime get-together
Nose: Light citrus notes

Taste: Honeyed agave with a hint of spice

Finish: Hint of spice with a light citrus finish


Serving Suggestion
Simply serve on the rocks or mix with your favorite bubbles and a touch of citrus.
You give, we give back.
Buying a gift for someone you know provides support for worthy causes. We pledge to contribute to charity for each purchase you make with The Bar.
5% of purchase price to be donated. Restrictions apply